September 08, 2018
Add to Calendar
2018-09-08
2018-09-08
America/Indiana/Indianapolis
2018 Indy Ultimate presented by Central Indiana Community Foundation
Indianapolis, IN, United States
Experience downtown Indianapolis like never before. The Indy Ultimate, presented by the Central Indiana Community Foundation, is an urban adventure race set for Saturday, Sept. 8.
Registration is $55 for the early bird rate through July 11 at 11:59 p.m. before increasing to $65.
The Indy Ultimate will begin at 8 a.m. on Saturday, September 8, with wave starts every five minutes at the new start and finish location, Monument Circle.
The shorter five-mile Indy Ultimate route will feature the following activations:
- Monument Circle (start and finish) featuring post race party
- American Legion Mall obstable course featuring Indiana National Guard
- Phoenix Theatre actor experience (new)
- Indianapolis Canal Walk
- Paddle Boats in Canal (new)
- IU Natatorium run through, awards podium (new)
- White River State Park
- Victory Field running the bases
- Lucas Oil Stadium kicking a field goal, football toss, soccer goal kick (new)
**More activations to be announced at a later date.
Participants can run, jog or walk their way through the course with ample time to spend at each stop location. The minimum age to take part in the Indy Ultimate is 10 years old.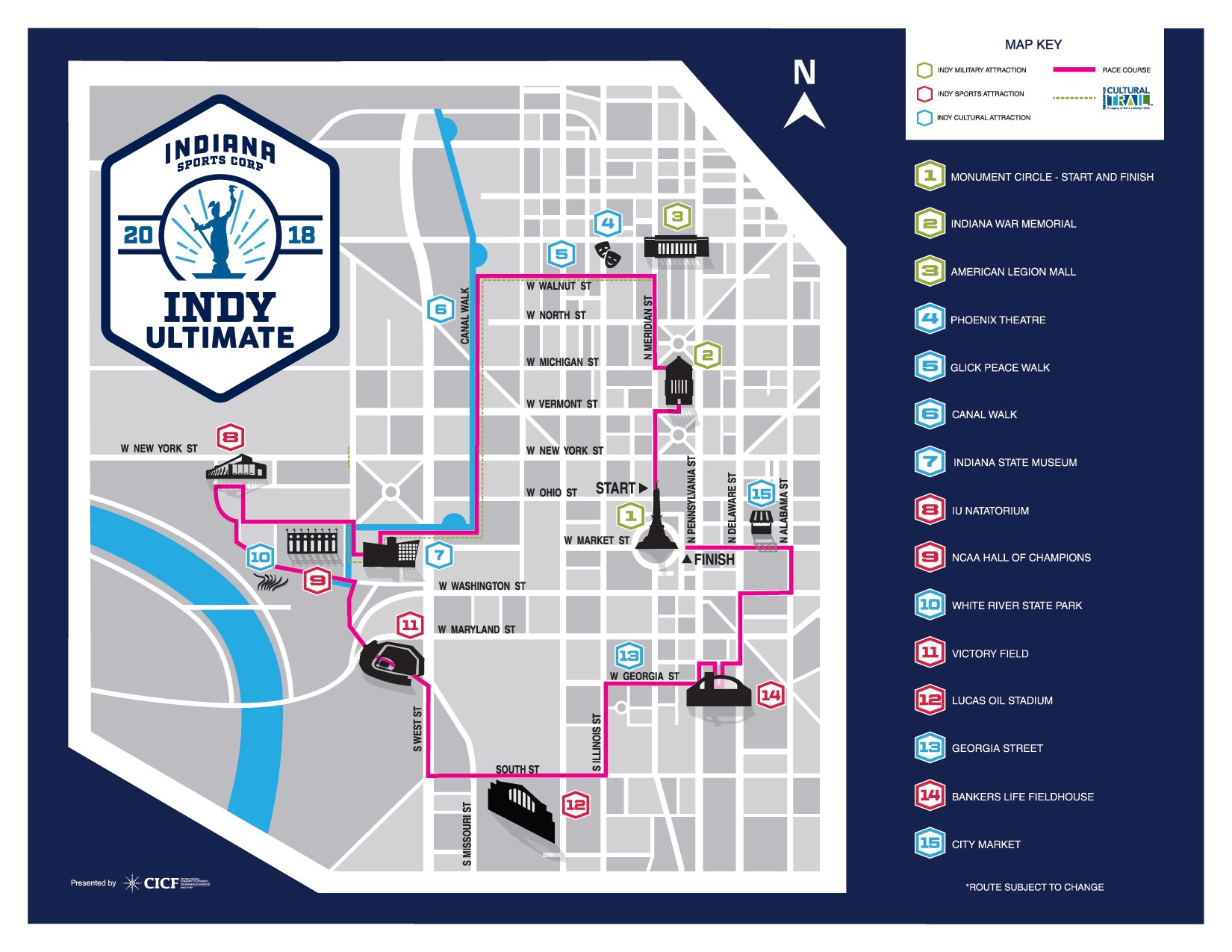 Get Tickets