Ryan Vaughn
President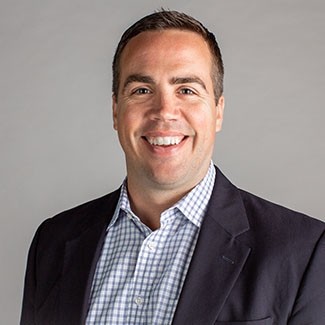 Ryan Vaughn was elected Indiana Sports Corp President in September 2014. He is the not-for-profit organization's sixth president since the nation's first sports commission was founded in 1979. Indiana Sports Corp's mission is to create positive impact by hosting world-class sporting events that enhance vibrancy in the community, build civic pride, drive economic impact and media exposure, and encourage opportunities for youth.
Before leading the Indiana Sports Corp staff, Vaughn served as chief of staff for Indianapolis Mayor Greg Ballard for more than two years. In that role, Vaughn oversaw development and implementation of Indy's strategic planning initiatives, public policy development, financial security and management of the agency directors and deputy mayors. To achieve success in those areas, Vaughn focused on a collaborative approach requiring input and information sharing from the administration's team, supporting community organizations and Indy's corporate leaders.
Previously, Vaughn was a lawyer with Barnes and Thornburg, LLP, with a practice that focused on government relations and finance at the local, state and federal levels. In addition to his legal practice, Vaughn served as a councillor on the Indianapolis-Marion County City-County Council from 2007-2012 and was council president from 2009-2011.
Vaughn has had the opportunity to be a member of a variety of boards and committees, including the boards of Downtown Indy, YMCA Athenaeum, Indiana War Memorials Foundation, Super Bowl XLVI Host Committee, Super Bowl LII Bid Committee and the Indiana Host Committee for the 2015 NCAA Final Four. Vaughn was also a founding board member of Purchased, Inc. a non-profit organization aimed at spreading awareness and information about the global problem of human trafficking.
Vaughn currently serves on the boards for Arts Council of Indianapolis, Brackets for Good,
Indy Chamber, Indy Parks Foundation, Jaguars Athletics Advisory Council Board, Jefferson Awards Foundation, KIPP Public Charter School, Visit Indy and Women's Fund Advisory Board. Vaughn also served as a co-founder and current member of the steering committee for No Mean City (nomeancity.com).
Vaughn is a graduate of Wabash College and earned his law degree from the Indiana University School of Law in Indianapolis. He and his wife, Heather, live in Indianapolis.
Brad Bowman
Senior Vice President and CFO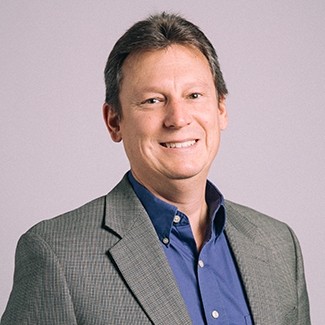 Brad Bowman has been directing all aspects of the business operations of Indiana Sports Corp since 2000, including the supervision of the organization's three-person accounting staff. He is responsible for budgeting and budget compliance, risk management, accounting and financial reporting, human resources and information technology. Bowman was promoted to Senior Vice President in December, 2010. He also served as the Chief Financial Officer of the 2012 Super Bowl Host Committee.
Prior to joining Indiana Sports Corp, Bowman spent seven years at Ernst & Young, LLP.
A graduate of Indiana University, Bowman earned status as a CPA (Certified Public Accountant) (Indiana) in September, 1996. He is also active in the community, serving as a member and past officer of the Rotary Club of Greenfield – Sunrise.
Patrick Talty
Chief Operating Officer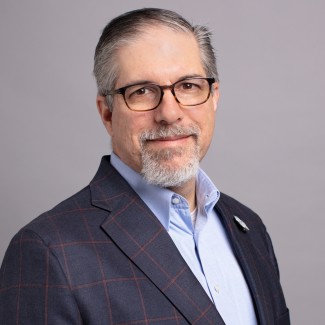 Patrick Talty is the Chief Operating Officer at Indiana Sports Corp and is responsible for overseeing the strategic direction of three departments: events, marketing and public relations and youth programs. In addition, he contributes to the strategic planning and direction of the organization and plays a lead role with relationship management, bidding and organizational best practices.
In his previous role as general manager of U.S. Bank Stadium, Talty was responsible for the overall management and operation of the stadium. Talty successfully led his team through the opening and first year of operations at the stadium, followed by subsequent years hosting premier sporting events including the 2016 International Champions Cup, Vikings home games, Super Bowl LII and most recently the 2019 NCAA Men's Final Four.
Talty began his career in Indianapolis at the Indiana Convention Center and RCA Dome.
Talty earned a degree in accounting from Virginia Tech.
Melissa Thompson
Chief Community Officer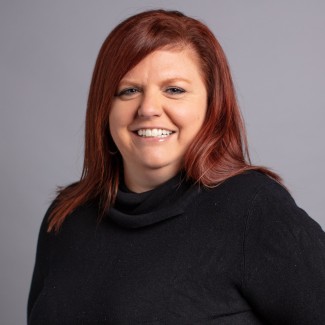 Melissa Thompson is the Chief Community Officer at Indiana Sports Corp and is responsible for board affairs, community initiatives, event bids, serves as Indiana Sports Corp's board appointment to Sports Indiana in addition to handling government relations.

A native of Indianapolis, Thompson's roots and networks run deep in the city. Thompson offers extensive experience in event and logistics planning as well as public space management and government affairs.
Previously a Project Manager at Hathaway Strategies, Thompson offered extensive experience in event and logistics planning as well as public space management. Prior to joining Hathaway Strategies, Thompson served as the first-ever venue manager for Georgia Street, one of downtown Indianapolis' premier outdoor event spaces. She handled day-to-day operations and maintenance of the venue as well as event coordination and planning.
Before that, Thompson occupied various roles for the City of Indianapolis. Beginning in 1999, she served in the Marion County Auditor's Office and the Prosecutor's Office before becoming clerk of the City County Council from 2008-2011.
Sandy Bryant-Willis
Chief Talent Officer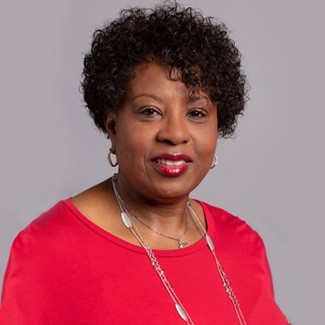 Sandra (Sandy) Bryant-Willis joined Indiana Sports Corp in September, 2018 as Chief Talent Officer. In this role, Sandy will develop and implement programs to attract and advance the highest caliber of talent to meet the needs of the organization and our partners. In addition, she will work to extend the Indiana Sports Corp's company culture into our local organizing committees and volunteer efforts.
Sandy formerly worked at Eli Lilly and Company in various capacities in her 15 years with the company. Her most recent role with the organization was Adviser, HR Strategic Business Partner. Sandy brings years of experience in the human resources realm to Indiana Sports Corp.
Sandy earned a degree in Business Education from North Carolina Central University.
Mike Karnuta
Senior Vice President, Business Development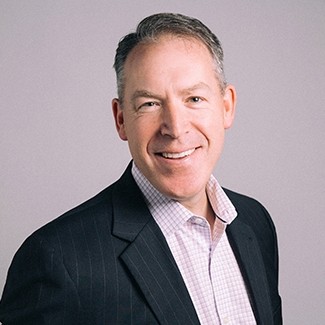 Mike Karnuta joined Indiana Sports Corporation in September, 2008 as Vice President of Business Development. In this role, Karnuta oversees corporate development for Indiana Sports Corp and its events.
Karnuta most recently served as an account supervisor for Bradley and Montgomery, where he was responsible for day-to-day management of client business and leading strategic direction and implementation of creative marketing campaigns. He held similar roles at both Young & Laramore and Bates USA Midwest.
Prior to joining the Indiana Sports Corp staff, Karnuta led a team at Bradley and Montgomery in designing the look for the 2008-12 Big Ten Men's and Women's Basketball Tournaments. He also served on the 2012 Super Bowl bid committee, which successfully brought Super Bowl XLVI to Indianapolis.

Karnuta holds a B.S. in Political Science from Miami University (Ohio).
Ashleigh Newbold
Director, Events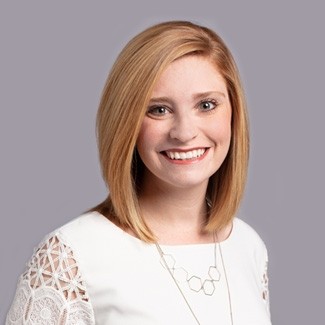 Ashleigh Newbold joined the Indiana Sports Corp staff in January, 2017 as an Events Manager. In her role, Newbold assists with the planning of operations and ancillary events for Indiana Sports Corp, such as NCAA and Big Ten Conference championships.
Prior to joining Indiana Sports Corp, Newbold was the Programs and Exhibits Manager at the Indiana State Fair Commission where she developed creative programming for various buildings and events. She received this full time position with the Indiana State Fair Commission after completing and internship with them in 2013.
While working fulltime for Indiana Sports Corp, Newbold is also the Junior Varsity Head Volleyball Coach at Lawrence North High School and a member of the Walk to Defeat ALS, Indianapolis Chapter where she serves as an Entertainment, Volunteer, and Logistics and Operations Committee Chair.
Newbold graduated from Hanover College in May of 2013 with a degree in Kinesiology and Integrative Physiology.
Brett Kramer
Director, Public Relations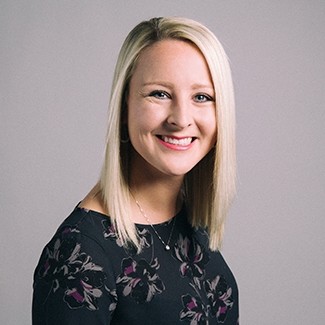 Brett Kramer joined Indiana Sports Corp staff in November, 2016 as Public Relations Manager before being promoted to Director of Public Relations in 2020. In her role, Kramer directs, coordinates and manages the development, planning and execution of Indiana Sports Corp's public relations, media relations, and social media strategies.

Prior to joining Indiana Sports Corp, Kramer served as the Director of Championships and Communications for the Horizon League. At the Horizon League, she served as the Championship Tournament Director for men's soccer, men's and women's swimming and diving, and men's and women's tennis while serving as the primary and manager of Communications for men's soccer, women's basketball, men's and women's cross country and softball.

Kramer began her career as an Indiana Sports Corp intern where she supported media relations and on-site media ops for several Indiana Sports Corp events.

Kramer graduated in December, 2012 from Michigan State University with a degree in Communication and specialization in Public Relations. At Michigan State, Kramer was a student-athlete in the sport of softball.
Caleb Kolby
Manager, Events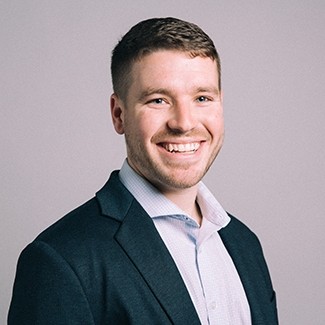 Caleb Kolby joined the Indiana Sports Corp staff in a full-time role as the Events Coordinator in June, 2015. Kolby's main focus at Indiana Sports Corp is event operations.
Kolby was previously employed with USA Football in the membership department where he helped over 300 youth football organizations enroll and implement the Heads up Football program. Before that he interned with the Indiana Sports Corp in the business development department and helped with the ISC Corporate Challenge event.
Kolby graduated in 2014 from Marian University with a degree in Business Management, and a Spanish minor, concentrating in Business Creation and Development. At Marian University, Kolby played soccer all four years, being named captain and a NAIA Daktronics Academic All American his junior and senior year.
Connor O'Malia
Graphic Design Specialist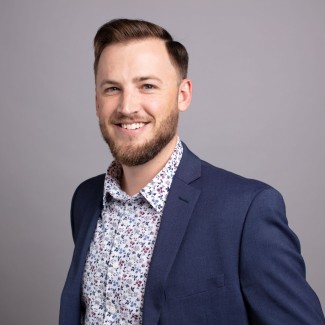 Connor O'Malia joined Indiana Sports Corp's staff in June 2019 as Graphic Design Specialist. In this role, O'Malia serves as a key member of the Marketing and Public Relations Department. He is responsible for establishing and maintaining the Indiana Sports Corp brand through internal digital and print pieces, while also managing brands for external events put on by Indiana Sports Corp.
O'Malia spent the last four years at Section 127 where he served most recently as Senior Designer. In this role, O'Malia worked on many projects that received national attention, including NCAA Men's and Women's Final Fours and Big Ten Championships.
A 2013 graduate of Ball State University, O'Malia earned his Bachelor of Fine Arts in visual communications.
Craig Lippincott
Senior Director, Business Development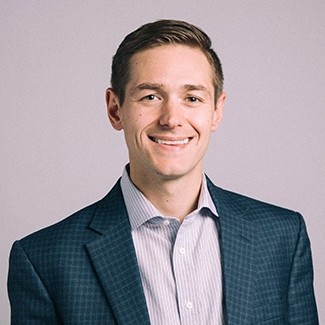 Craig Lippincott serves Indiana Sports Corp as Director of Business Development. He has been with the organization since 2008. In his current role, Lippincott serves as the event director for the ISC Corporate Challenge. He also assists with all aspects of the Youthlinks Indiana Charity Golf Tournament, as well as development of corporate and individual membership and event sponsorships. He also oversees all marketing and logistical operations of the Big Ten Hoops Day 5K.
Before transitioning into a full-time staff position with Indiana Sports Corp, he worked as a sales associate for GroupRCI and as an intern with Indiana Sports Corp assisting with the planning and execution of the 2007 Youthlinks Indiana Charity Golf Tournament and Pathfinder Awards Banquet.
A graduate of DePauw University, Lippincott received his degree in English Writing with minors in Rhetoric & Interpersonal Communication and Film Studies. At DePauw, Lippincott played on the varsity soccer team where he was the team captain and the conference "Player of the Year" in 2005.
Craig Yust
Senior Director, Events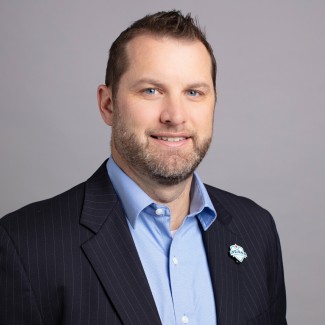 Craig Yust joined the Indiana Sports Corp events department in February 2016. In his role, he helps provide the best athlete, fan, and volunteer experience possible while hosting world-class sporting events in the city of Indianapolis. Among the events that Yust has directed include First and Second Rounds of the NCAA Men's Basketball Championship, the Big Ten Football Championship Game, Inspiring Sports Charity Golf Outing.
Yust made the transition to the Indiana Sports Corp staff from the IUPUI Athletic Department where he was Director of Operations and Facilities. In his previous role with the Jaguars, he oversaw event management, operations, and scheduling of facilities, practices, and competitions.
Prior to his move to Indianapolis, Yust spent 10 years in the state of Michigan working in minor league baseball and college athletics. He earned his bachelor's degree from Ball State University and a master's degree from Central Michigan University.
Jerome Lodovisi
Digital Marketing Manager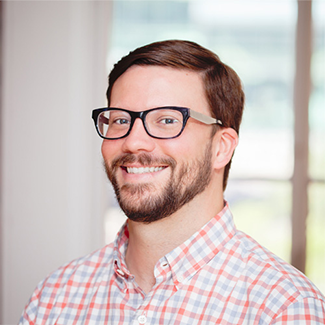 Jerome Lodovisi joined the Indiana Sports Corp staff in August 2021 as Digital Marketing Manager. Lodovisi plays a key role in developing marketing strategy and insights for the Marketing and Public Relations Department. He administers and supports marketing and business development campaigns and general customer relationship management operations.
Lodovisi spent the last two years at Traction On Demand where he most recently worked as a Marketing Automation Architect and Team Lead. In this role, Lodovisi worked to implement digital marketing visions and automation solutions for a range of clients including nonprofit organizations.
A 2012 graduate of IUPUI, Lodovisi acquired his Bachelor of Science in informatics.
Lisa Wright-Minter
Executive Assistant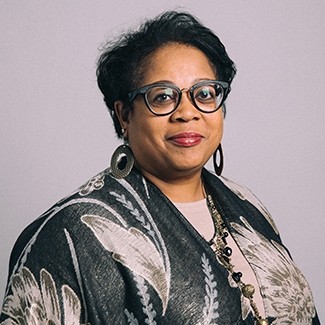 Lisa Wright-Minter joined the Indiana Sports Corporation staff in May of 1984. She currently serves as the Executive Assistant to the President. Her duties include administrative and clerical needs for the president. She is the staff liaison to Indiana Sports Corp Executive Committee and Board of Directors, and supervises Indiana Sports Corp receptionist.

Wright-Minter started with Indiana Sports Corp as the organization's receptionist and was later promoted to Administrative Assistant before assuming her current position of Executive Assistant to the President.

Wright-Minter attended IUPUI.
Lynn Burger
Director, Financial Services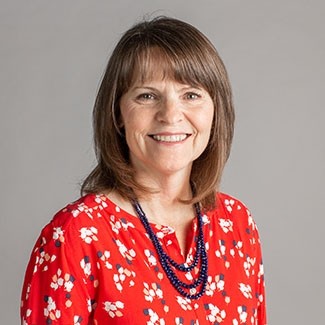 Lynn Burger has been with Indiana Sports Corp since 1989. Currently serving as the Director of Financial Services, her duties include overseeing the accounting functions for all Indiana Sports Corp events and projects, as well as performing payroll and HR functions. In her years at Indiana Sports Corp, she has provided accounting services for events such as the 2012 Super Bowl, 2001 World Police and Fire Games, 2002 World Basketball Championship, 2004 World Swimming Championships, the Circle City Classic, Hoosier State Games, and Youthlinks Indiana, among many others.
Lynn is a graduate of Indiana University with a B.S. in Business. She also performs improvisational comedy with ComedySportz Indianapolis.
Megan Barr
Manager, Volunteers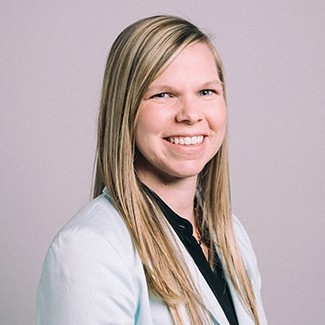 Megan Barr joined Indiana Sports Corp staff in September, 2016 as the Volunteer Manager. In this role, Barr recruits, engages and manages volunteers, including arranging volunteer assignments, and leads the volunteers through their allocated duties for all Indiana Sports Corp events.
Previous to joining Indiana Sports Corp, Barr was a Program Director for i9Sports where she spearheaded the launch of the Indianapolis branch. Prior to i9Sports, Barr worked for the Datalys Center for Sports Industry Research and Prevention in Indianapolis as a Manager of Outreach and Support from 2009 to 2012 before being promoted to Director of Operations.
Barr is a graduate of Purdue University with a bachelor of arts in athletic training. She went on to complete her masters in human environmental sciences in sport management from the University of Alabama.
Mikela (Calabrese) Earley
Director, Events
Mikela Earley joined Indiana Sports Corp's staff in September, 2016 as Events Manager. In her role, Earley focuses on supporting the planning and implementation of Indiana Sports Corp events, including NCAA Championships and additional ancillary events. She also assists as the point of contact for hotels on behalf of all events.
Previous to joining Indiana Sports Corp, Earley served in several positions at USA Diving where most recently, she worked as the National Events Manager, overseeing over 20 regional, zone and national-level events. In this role, Earley was responsible for event operations, logistics and planning for annual events in addition to the lead from USA Diving for the 2016 U.S. Olympic Team Trials – Diving, held in June 2016 in Indianapolis.
Earley graduated in December, 2010 from Indiana University with a degree in Sports Communication.
Molly (Powell) Wright
Senior Director, Youth Programming
Molly Wright joined the Indiana Sports Corp staff in June, 2011. She was promoted to her current position of Senior Director of Youth Programming in December of 2014. Her responsibilities include overseeing and administrating all existing Indiana Sports Corp youth programs, as well as developing new initiatives with a focus on fitness and health.
Prior to joining Indiana Sports Corp, Wright was the Business Director of Velocity Sports Performance in Carmel, Ind. She took a key role in establishing initiatives targeted toward youth participation including the implementation of events to increase the opportunity for youth to participate in sports.
Wright was also the Director of Marketing of the Marshall Faulk Foundation. Wright's service to the central Indiana community included being a volunteer at Indiana Sports Corp events for the better part of a decade. She began serving on the Indiana Sports Corp President's Council in 2008.
Wright holds a B.S. in Marketing from Butler University.
Sam Elmore
Manager, Business Development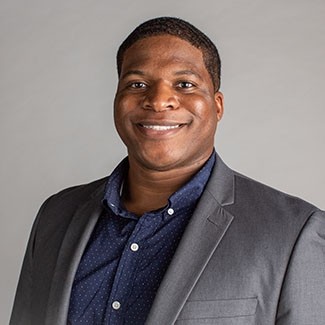 Sam Elmore joined Indiana Sports Corp in September, 2018 as Business Development Manager. In this role, Sam will focus on patron and membership revenue, as well as event sponsorships and ticket-package selling. He will also help with sponsorship fulfillment and engagement.
Sam spent the past nine years with Pacers Sports and Entertainment serving in various roles. He spent seven of those years as the Group & Events Specialist, working to generate group revenue for the Pacers and Fever. Sam recently finished a year in his newest role with Pacers Sports and Entertainment as Senior Group & Events Specialist.
Sam graduated from the University of Indianapolis with a degree in Sports Management.
Sarah Myer
Senior Director, Marketing and Communications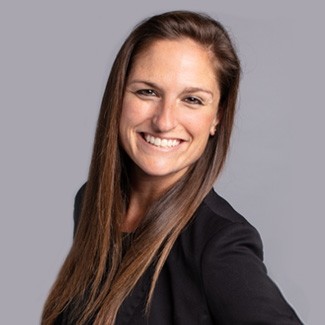 Sarah Myer is Senior Director, Marketing & Communications at Indiana Sports Corp. In this role, Myer is responsible for being a leader within the Operations Division and overseeing a department responsible for the marketing, communications, and brand management for Indiana Sports Corp, its events, and its partner events. Since joining ISC in April 2019, Myer's largest projects have been marketing Indiana Sports Corp's fundraisers, Big Ten football and basketball events, and the 2021 NCAA Final Four. Prior to joining the ISC team, Myer spent eight years at the Indianapolis Symphony Orchestra where she served most recently as the Vice President of Marketing, overseeing marketing campaigns and a 66% increase in ticket sales during her tenure.
A 2006 graduate of Butler University, Myer earned her bachelor of arts in journalism. She majored in public relations and received a minor in media arts. Myer currently serves on the boards of IndyHub, Leadership Indianapolis, and Downtown Indy Marketing and was the 2020 recipient of the United Way Elevate Community Ambassador of the Year Award.
Shannon Sullivan
Director, Statewide Initiatives and Events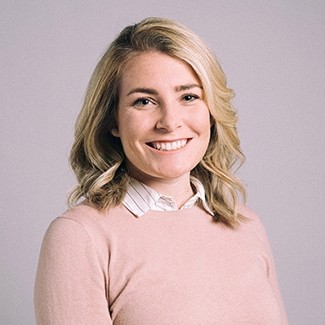 Shannon Sullivan returned to the Indiana Sports Corp staff as Project Manager in April of 2015. Sullivan was an intern in business development and marketing at Sports Corp in 2012. She stayed involved with Sports Corp as a volunteer at many events from 2012 to her return in 2015.
Sullivan previously served as Program Coordinator at MainGate, Inc., where she developed marketing campaigns, communicated with clients and managed the NFL Premiums License and Royalties as the point of contact for the NFL.
A 2011 graduate of Ball State University, Sullivan competed in the pole vault for the track and field team while getting her degree in Public Relations.
Tracy Grady
Manager, Financial Services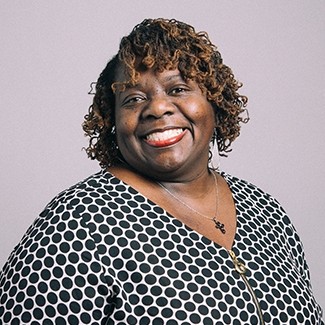 Tracy Grady joined Indiana Sports Corp in February of 2007 as the Manager of Financial Services. In this role, Grady helped manage the books for the 2012 Super Bowl and is responsible for processing payables and the day-to-day financial operations for Indiana Sports Corp, Youthlinks and Sports Indiana.
Prior to joining Indiana Sports Corp, she worked for Methodist Hospital spending 13 years in pharmacy and 8 years in accounts payable. Tracy also teaches medical terminology, dosage calculations and Health and Wellness at Ivy Tech Community College. In addition, she has completed all the course work towards her Doctoral Degree in Management and Organizational Leadership.
She earned her BA and MBA from Indiana Wesleyan University.
Trevor Fox
Coordinator, Events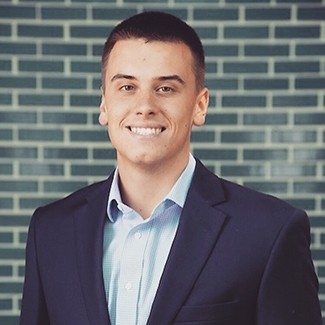 Trevor Fox joined Indiana Sports Corp's staff in June, 2021 as an Events Coordinator. In his role, Fox assists with the planning and coordination of Indiana Sports Corp Events including specific duties for Big Ten events, NCAA Championships, Indiana Sports Corp-owned events, and other special event projects.

Prior to his time with Indiana Sports Corp, Fox served as an Events Manager at the University of Missouri. In this role he managed games for various sports including, men's basketball, baseball, and men's and women's golf. Fox has assisted in some of the biggest events in college athletics including NCAA Division I Men's Basketball Championships and the College Football Playoff.
Fox graduated from Indiana University, Bloomington in 2018 with a degree in Sport Management & Marketing and minors in Business and Marketing.
Susan Baughman
President, 2022 Indy College Football Playoff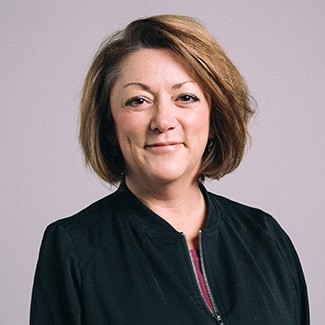 Susan Baughman is the Senior Vice President for Strategy and Operations for Indiana Sports Corp. In this role, Baughman oversees the organization's strategic planning, event bid efforts, and many key relationships, including Indiana Sports Corp's partnership with National Governing Bodies and with the National Collegiate Athletic Association (NCAA). Baughman has been named President of the 2022 College Football Playoff Host Committee.
Baughman also served as Executive Director of the 2010 and 2015 NCAA Men's Final Four, as well as Vice President of the 2012 Indianapolis Super Bowl Host Committee. Her responsibilities included directing and managing hospitality services and fan events, with a primary focus on the design, production and implementation of the Super Bowl Village, which provided great community activation.
Baughman has played a key role in six international and world championship events, including 2005 Solheim Cup, 2004 World Swimming Championships, 2002 World Basketball Championships, 2001 World Police and Fire Games, as well as the 1991 World Gymnastics Championships. Since joining the Indiana Sports Corp staff in 1996, she has been involved with 15 NCAA events, as well as 20 other events at the collegiate level. She has run more than 20 national or Olympic events featuring basketball, diving, gymnastics, swimming and track and field.
Baughman's past experience also includes assisting NBC with broadcasts of gymnastics events, assisting Quokka Sports and NBC with NBCOlympics.com for the 2000 Olympic Games in Sydney, and serving as a production consultant for the 1996 Olympic Games in Atlanta. Prior to joining Indiana Sports Corp, she spent six years directing national and international televised events for Indianapolis-based USA Gymnastics.
Baughman is a graduate of Indiana University with a bachelor of arts in sociology and journalism. She was named to the Indianapolis Business Journal's 40-under-40 in 2002, which honors those who achieved significant success and leadership in the Indianapolis community under the age of 40. She was also named a 2010 Woman of Influence by Indianapolis Business Journal.