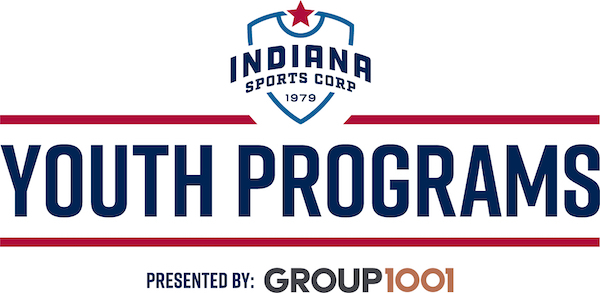 For more questions about Indiana Sports Corp Youth Programs, please contact Molly Wright at mwright@IndianaSportsCorp.org or (317) 237-5102.

Indiana Sports Corp Youth Programs Exchange
This online tool connects youth-serving organizations with Indiana companies and individuals who have sports equipment, volunteer hours, facilities, and other resources to donate.
Learn more about The Exchange here.
Grants
The Indiana Sports Corp Youth Grant Program supports organizations that provide underserved youth with the opportunity to participate in sports and fitness activities and teach life skills.
View our open grant opportunities here.
Dakich Cycles for the City
Dakich Cycles for the City is now independently operated. For more information, click here.
Grant Writing Info Session
Highly suggested for teachers, parents, and youth-serving organizations
With the challenging times faced through the COVID-19 crisis, funding to serve the needs of our community is more crucial than ever. And when grant opportunities become available, you want to be sure you're ready to deliver a proposal that clearly outlines your organization's mission and need for resources.
Check out the recording of the webinar from April 21.
Ticket/Event Programs
Indiana Sports Corp provides tickets to many of its events to youth-serving organizations.
Learn more about ticket and event programs here.
Indiana Sports Corp Youth Programs Football Officials Clinic
Would you like to learn more about becoming a football official? We are hosting a football officials clinic for those passionate about football. If you are 18 or older and looking to get involved in the community, register to start the process of becoming an official today! The first step of the process is a meeting on Friday, December 3, that meeting is followed by a virtual meeting in April, and a final in person meeting in June. Upon completion of the program you will receive your certification to start working and an officials shirt!
Spring dates coming soon!

Indiana Sports Corp Youth Programs Soccer Officials Clinic
We are proud to offer annual free Indiana Sports Corp Youth Program Soccer Officials Clinics. The clinics are for kids age 12 – 18 that have never been an official before. Registration is required, we typically offer 40 spots for middle school students and 40 for high school students. You will receive a one year certification along with a complete uniform upon completion of the clinic. Helping kids get jobs is part of our mission and we are excited to host this annual event presented by Group 1001.
Indiana Sports Corp Youth Programs Volleyball Officials Clinic
Looking to become a volleyball official? We are looking for people 14 years of age and older interested in becoming a volleyball official to participate in a free official's clinic at Hamilton Southeastern High School from 9 AM – 2 PM on April 15. If you are between the ages of 14 – 19 and not yet a high school graduate, you will receive an IHSAA provisional license, good for games in the 8th grade – elementary levels. If you are over the age of 18 and a high school graduate (or equivalent), you will be assigned a mentor and on your way to an IHSAA volleyball officiating license. Those who fully complete the clinic will receive a free uniform and license for your first year of officiating.
Additional volleyball training clinics will be available throughout the 2023 summer, with dates coming soon.

To register for the April 15 clinic, click here.